Bounce Hoppers in Virginia Beach Bounce House Safety and Operation Information
SHOULD THE BOUNCE HOUSE BEGIN TO DEFLATE OR
ANY OTHER EMERGENCIES:
BOUNCE HOUSE GENERAL SAFETY RULES


Most BOUNCE HOUSES are designed for kids ages 2 to 14.



No more than 8-10 kids at a time in a standard size bounce house.




Do not mix different ages and sizes of kids together.




Do not allow anyone with sharp objects, food, silly string, shoes, colors, confetti inside inflatables.




Always have an adult present while the bounce house is in use. Kids might get hurt if left unattended.




Do a quick walk-around to ensure that the unit is staked or secured to the ground at all 4 corners




Check that the blower is not obstructed and the blower tube is not bent.



Bounce houses or inflatables should not be installed close to structures that may potentially damage the inflatable.



Do not allow flips or horseplay, sliding head first or any other that may cause an injury.



SHOULD THE BOUNCE HOUSE BEGIN TO DEFLATE



Do NOT panic, the kids will be 100% safe as there is zero chance of suffocation.




It is up to the adults to safely evacuate the kids out of the unit without panicking as this might scare them.




Keep in mind that there is usually only one entrance and exit at the front of inflatable.




Some units have "escape hatches" on the roof held down by Velcro or zipper.




The roof and columns are not heavy, simply get kids safely one at a time.



WHAT TO CHECK AFTER DEFLATION



Once the kids are safely evacuated, check the cords to be sure they're plugged in.




If cords are plugged in, next step is to check the circuit breakers in your circuit breaker panel, reset whichever tripped.




On GFI circuits, the reset is on the outlet, exactly where the blower was connected to.




Next check that the blower air inlet is not obstructed with debris, grass or any other object.




Check all air tubes are secured and snuggly attached to the blower nozzle. If it is not, immediately call the party rentals company for instructions.




For the air tubes not connected to a blower, be sure that the tube is cinched off with a strap or tucked in.



WATERSLIDE DETERMINE WATER USE
1, Do not run, dive, stand, kneel, or rotate or stop in the slide.

2. Do not uncross your legs or attempt to sit up until you come to a stop in the splash down area.

3. Exit splash down area immediately.

4. Splash down area should not be used for swimming purposes.

5. Remain in control of the party-goers with strict rules for behavior.

6. ALWAYS PROVIDE ADULT SUPERVISION.

7. Only one rider sliding at a time.
Order-by-Date

Bounce Houses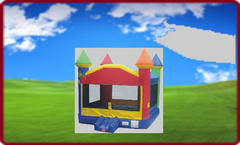 Bounce Houses with Slide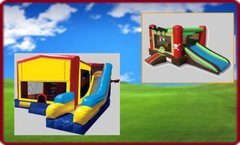 Princess Themed Bounce Houses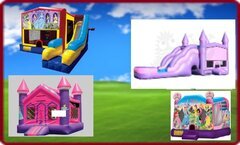 Obstacle Courses & Dry Slides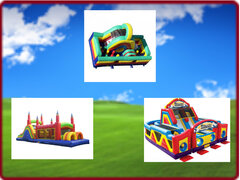 Inflatable Games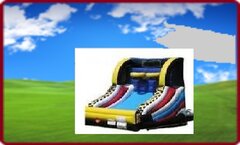 Kids Toddler Bounce Houses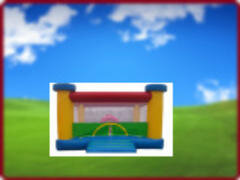 Waterslides, Water Bounce Houses and Waterslide Bounce House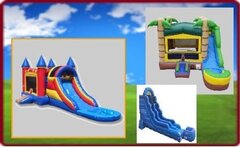 Tables, Chairs and Party Rental extras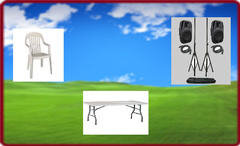 Yard Games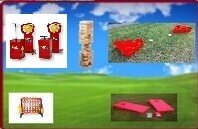 Carnival Style Games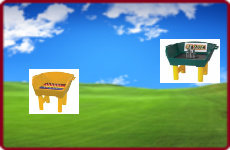 Large Event Planninmg